Article & Edited By: AJITH JOHN VARGHESE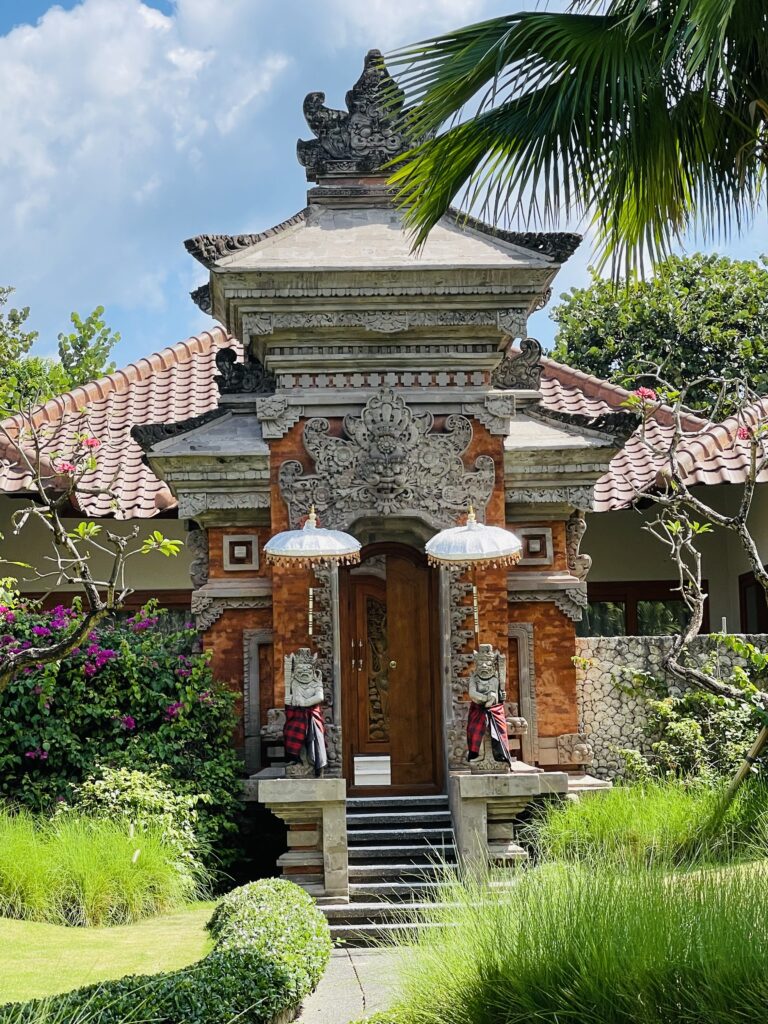 Padma Resort, Legian is a luxurious accommodation nestled on the serene Legion beach, Bali. The Resort promises to provide you with the most amazing holiday experience! With stunning views of the Indian Ocean right from your room, you can wake up every morning to the sound of waves crashing on the shore. The resort is surrounded by lush green gardens that add to the serene ambience.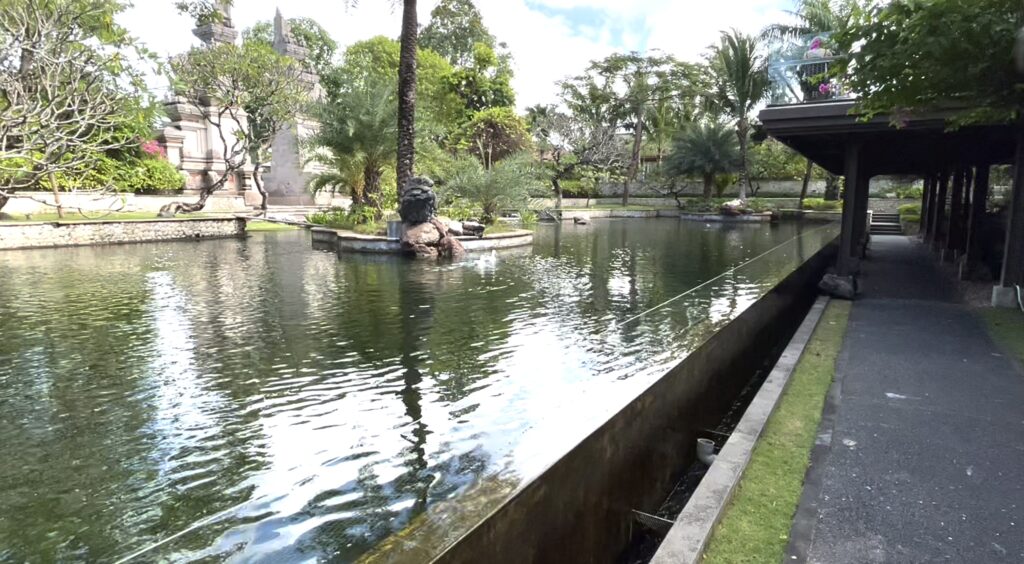 The rooms are spacious and beautifully decorated with modern amenities. The resort has a range of room categories to choose from, so you can pick the one that suits your needs. The staff is friendly and always ready to help you with all your needs.
"Travel associates is a one stop for a hassle-free holiday booking".
Receive exclusive luxury holiday offers and travel inspiration straight to your inbox, curated by Australia's most experienced travel advisors.

There are plenty of activities to keep you entertained during your stay. From a refreshing swim in the pool to a relaxing spa treatment, there is something for everyone at Padma Resort Legian. You can also take a stroll to the nearby Legian Beach and enjoy the breathtaking views.

Some of the amenities Padma Resort Legian offered are Outdoor swimming pools, Fitness centre, Spa and wellness centre, Kids' club and playground, Tennis court, Jogging track, Beach club , Business centre, Multiple dining options, including a buffet restaurant, a Japanese restaurant, and a poolside bar, Free Wi-Fi, 24-hour room service, Concierge service, Laundry and dry cleaning service , ATM and currency exchange and Car rental and airport shuttle service. At Padma resort, Legian you are equipped with everything you need for relaxed vacation.
(Main pool, Padma resort, Legian, pic shot on our beautiful holiday stay at Padma, Legian).
Very relaxed and happy bunch of employees; Padma, Legian would be very proud of, special mention to Wati of Donbiu with 33 years of experience, her smile says it loud how happy she is with her job and how suits her lifestyle and in her words "very happy here and would never have looked for an another job since her commencement as a Padma, Legian employee.
Exploring steam and sauna is an added benefit, having the fitness centre open to its Guests 24/7 and in conversation with " Adek and Satriya ", two of the regular fitness staffs has opened a variety of programs they do such as 'morning yoga ' every day and two days a week of evening yoga and special classes, the program gets advertised as it gets organised and the cycling once weekly and the Archery for all ages is something all guests enjoys during their Bali family vacation staying at Padma, Legian.
The amazing observation no guests would miss is "how happy the Padma Employees are", always with a smiling face and helping hands, guests gets familiar with all of the staffs, seeing them happy and their pleasant personality makes everyone's day bright.
Going through their words in conversation with couple of Padma's employees;
Wati, a waitress at Donbiu, stated as she is been at Padma since the beginning , that is 33 years of experience as an employee at Padma.
(Entrance, Donbiu, Padma resort, Legian; pic shot on our beautiful holiday stay).

If you're traveling with little ones, the Padma resort has plenty to keep them entertained as well. The Kids' Club offers a range of fun and educational activities, from arts and crafts to outdoor games. Plus, the resort's three swimming pools including a dedicated children's pool, are sure to be a hit with the whole family.

Speaking of relaxation, don't miss out on the resort's incredible spa treatments. From traditional Balinese massages to rejuvenating facials, their professional therapists will leave you feeling pampered and refreshed. And for the ultimate indulgence, book a private pool villa for your stay – you won't regret it.
"The Spa "at Padma Resort Legian is the perfect way to relax and pamper yourself. Choose from a selection of treatments inspired by traditional Asian rituals, delivered by professional therapists, using luxurious spa products, and let your mind recharge and unwind.


And last but certainly not least – the food. With five onsite restaurants and bars, you'll never run out of delicious options. From authentic Indonesian cuisine to international favourites, everything is prepared to its finest and beautifully presented.

(Buffet experience, Donbiu, Padma resort, Legian; photograph taken on our beautiful family vacation).
The dining options available at Padma Resort Legian are; Tenkai, an open-air Japanese restaurant offering sushi, teppanyaki, and other traditional Japanese dishes. Donbiu, an all-day dining restaurant serving international cuisine with buffet and à la carte options, S.K.A.I. Beach Club, a beachfront bar and restaurant offering Mediterranean-inspired dishes, cocktails, and a relaxed atmosphere, The Deli, a café and bakery serving fresh-baked pastries, sandwiches, and coffee, Kedis, a swim-up bar located in the main pool area, serving refreshing drinks and light bites, Seruni, a rooftop bar offering panoramic views of Legian Beach and the surrounding area with a selection of cocktails and snacks. Guests
"DONBIU" is a relaxed Balinese-inspired restaurant where guests can enjoy a range of themed buffets with traditional local cuisine and an array of international favourites open for Breakfast and Dinner. Live acoustic or cultural performance take place on Themed Buffet Dinner.

Padma Resort, Legian ensures a safe and secure environment at all times, an enhanced 24-hour security system is in operation throughout the resort.

All in all, staying at the Padma resort in Legian is a true treat. If you are looking for a luxurious and relaxing getaway in Bali, then Padma Resort Legian is the perfect place for you! You will leave with unforgettable memories and a desire to return to this enchanting paradise soon!
Watch Video: Padma resort in Legian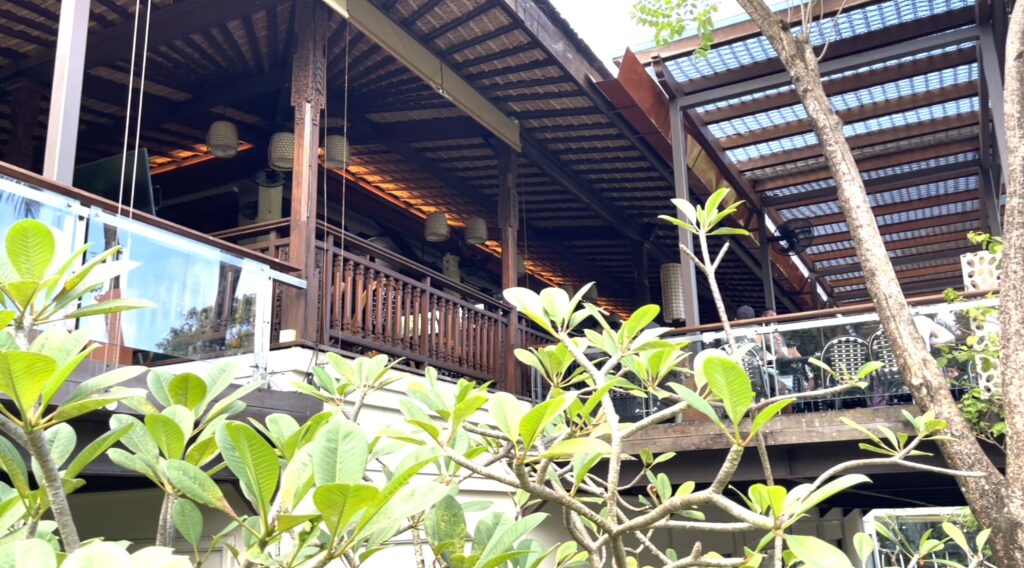 Article By: AJITH JOHN VARGHESE